Jo Jago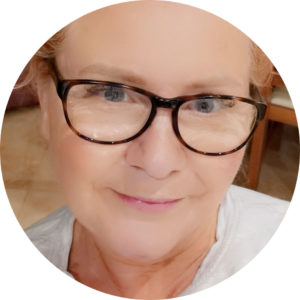 Jo Jago - Artist
Jo Jago - Wanaka Artist - http://www.jojagoart.com
"After an unfortunate series of difficult life events, Jo discovered her artistic talents. To date, her most memorable experience has been seeing a lady moved to tears of joy by one of her pieces of work. To be able to create art that moves people in such a beautiful way is a phenomenal gift and it is why Jo creates. She has a studio at the Wanaka Arts Centre and also teaches around NZ.
Jo takes pleasure in the little things in life, and is naturally inquisitive. She uses high-quality fine arts paper and top of the range paints & materials. This ensures a beautiful finish on her art. Jo is drawn to the watercolour and alcohol ink mediums as they are difficult to control and challenge her perfectionist nature. Although some artists dislike these mediums for this reason, Jo enjoys the intricacy of them.
Jo has completed a successful workshop tour of Tauranga and the Coromandel Peninsular area as well as a five-week residency with John & Allison Brebner at Homeprint.
She has been granted two separate scholarships to study art and commenced her studies in April 2023.
Jo has also been the driving force in setting up Art for All, a not-for-profit group, with the goal of facilitating workshops for the community at a reduced cost."
Showing 1–24 of 25 results
Showing 1–24 of 25 results