Sue Lockett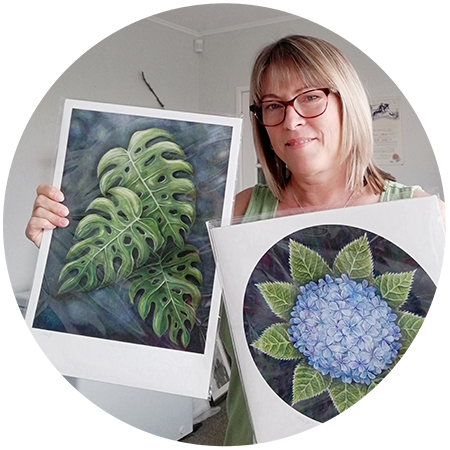 I studied art at school and continued to draw and paint sporadically once I left school, but it is only in recent years that I have become more passionate about painting. The 2020/21 lockdown allowed me more time to tap into my creativity and the urge to paint became stronger as I was recovering from an injury in 2020.
I have dabbled in rejuvenating old wooden furniture and boxes and make hanging sculptures using wire, wood and shells, but painting in acrylics is my main passion. I am inspired by the natural beauty of our country and I paint landscapes, birds and plants.
I am continually curious about the ever-changing colours and textures of the world around us and get a great deal of satisfaction from the creative process and bringing a subject to life on canvas; it takes me to a place of happiness. I also enjoy the pleasure others experience from my paintings.