For the pure pleasure of art
Explore Our personal Picks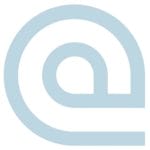 We believe in easy access to things that are not only beautiful but also good for our mind, body and spirit. Finding the right art for your home comes with a team working behind the scenes to make sure they offer you the best quality, service and advice to help you make the perfect choice. Easy As!

With dozens of intelligent concepts, you'll find what you're looking for in our store, and it will be unique and personalized to match.

Our customer support is second to none – users rave about how we don't rest until every issue is solved to their satisfaction.

With 128-bit SSL security with advanced encryption you are guaranteed that your purchases are safe.
Real talk from our real customers
Loyal customers, they don't just come back, they don't simply recommend you, they insist that their friends do business with you.
Hands down the best print quality I have ever come across. John knows what he is doing and you can be sure your work will be in the best... read more hands and the outcome better than you expected. I wouldn't go elsewhere!

Erica Goodwin


Best printing and best knowledge of the business, everything is easy and professionally done. Would recommend 110%

Rebecca King


Selling prints for the first time, contacting Print Art was a huge step in the dark for me. Thankfully, everything went swimmingly! Print Art is thorough and thoughtful, suggesting to me which... read more paper to use that best suits my content. Additional points of course, for a speedy shipping. : ) Looking forward to using their services again very, very soon.

Lily


Printing my artwork with Print Art was an absolute breeze. How fantastic to find a printing team who are so incredibly knowledgeable about the printing process and who magically know... read more which paper will make your art look amazing in print. I ordered giglee prints of my illustrations for an exhibition, and I couldn't be happier with the quality. Their website was easy to use, the communication from the team at Print Art was excellent, and the turnaround was incredibly fast. Thank God I have found a decent printer to work with -- they don't come around very often. Also, be sure to check out their blog -- it has great tips! I will definitely be ordering again.

Amy Haarhoff

With loads of beautiful images to choose from, your can rest assured that your perfect artwork is just a click away.