Liam O'Halloran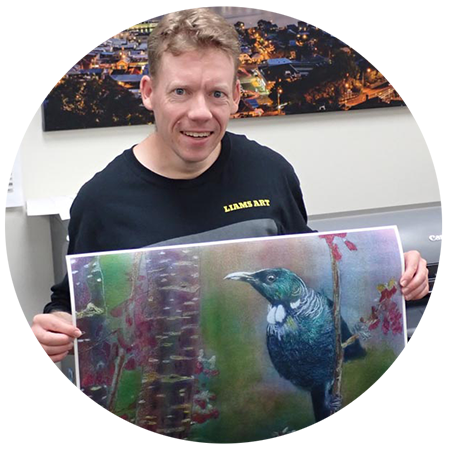 Liam has been involved with art and the art process since he was a child.
He studied art at school, and then went to art classes at the Uxbridge Creative Cultural Centre in Howick, East Auckland.After a gap of several years, Liam returned to art, and has regularly been attending Toi Ora since 2013.
Liam had his first exhibition in 2019, which he described as a "great success".
His current focus is birds, which proved popular at his exhibition at two4nine in May 2021.
He has the same process for most of his paintings. First he does a sketch of the subject, and then he transfers the sketch to metal aluminium or high-quality artist paper.
After this, he builds up layers of colour and fixes it all with medium spray fixative. Finally, he adds colour to the background, sometimes adding pastels, graphite or mid-tones, which makes a shallow depth of field to give perspective.