Steve Pigott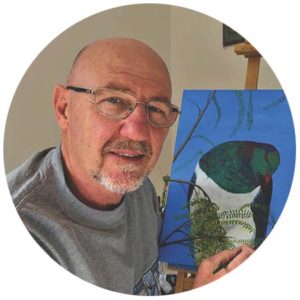 Steve was more into sport in his younger years however after living in the UK in a small village, he was inspired by art work in the village.
With some pointers from the artist, he started to paint as a hobby.
Back in NZ he loves painting landscapes and seascapes, also living amongst native bush has a variety of birds to paint.
Steve predominantly paints in acrylic but also enjoys painting in oils.
After selling many of his paintings, he now has a range of prints for sale. He is happy to take commissions to paint your favourite NZ place.