Irina Velman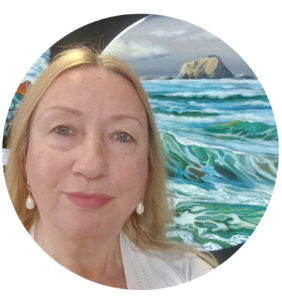 Irina Velman is a Waitakere-based artist whose paintings found home in many private collections in New Zealand and overseas.
The artist's inspiration comes from the powerful beauty of nature. Irina's art is known for its distinctive style and vibrant colours.
Irina considers her style influenced by Paul Gauguin, Marianne North, and Russian traditional decorative art. The artist sees the world in a beautiful, mysterious way and believes in the healing power of art. To contact Irina and get updates on current exhibitions please visit the FB page Art by Irina Velman.