Cathy Davies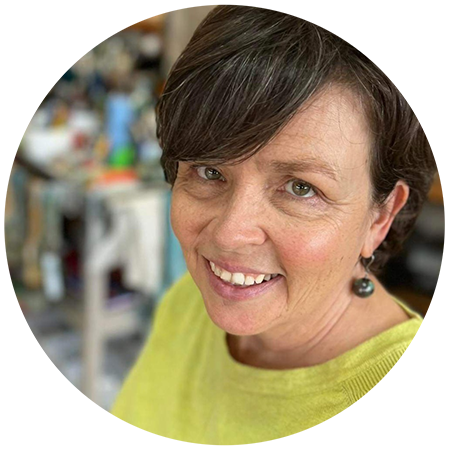 I am an abstract expressionist painter. I create contemporary works evocative of the emotion, strength and resilience of the human spirit. These works open your heart and touch your soul.
I am inspired by the idea of connection between us and our common humanity. By working from the deepest, most authentic parts of myself, I have the opportunity to express all that I feel, with honesty and courage, to convey a thought, feeling or emotion. To capture the past, present and the future with works that are timeless. This approach I believe creates healing connections that make us feel alive in our shared experience.
I work intuitively - I start my paintings layering colours, marks and patterns to create a sense of depth and interest. Allowing my hands to translate emotions into marks on a surface, responding to what's gone before, building layers and surface. When the right balance of meaning and mood, energy and emotion, as well as colour, texture and media is achieved, I know the painting is finished . This visual self-expression allows me to convey more than just a spoken language, allowing a soulful and intimate connection.
I am lucky enough to live in beautiful, rural Aotearoa New Zealand, with my husband, teenage children and an elderly Labrador dog.
Showing 1–24 of 26 results
Showing 1–24 of 26 results