Sue Mansour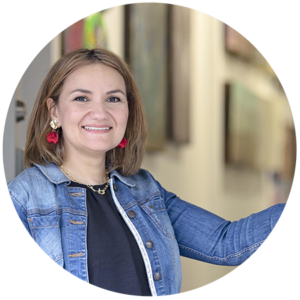 Working as an artist for over 23 years, my paintings are a reflection of my passion for colour and beauty. As an Egyptian-New Zealander woman, I am influenced by different cultures, diversity, and connections. My creative process allows me to freely indulge in and explore themes of people and their intricacies, from the colours they wear to their motivations. I also enjoy capturing the energizing effects of nature in landscapes and animals.
I have a contemporary realist painting style that borders on impressionism. Using acrylics, oils, or mixed media my intention is to invite the viewer into my work through the use of interesting lighting and texture.
Born and raised in Cairo, Egypt, I completed my studies in interior design at the Faculty of Fine Arts in Cairo. As an interior designer, I began my career by specializing in school buildings. It was through this work, that I was approached with the opportunity to teach an art and design class to children, teens and adults.
In 2011 I relocated to Auckland's North Shore with my family where I set up my art school and studio Designed by Sue. I truly love helping my students express their ideas in art form. I believe art has an immense power that not only lifts our spirits but also binds us as human beings.