Samantha Payne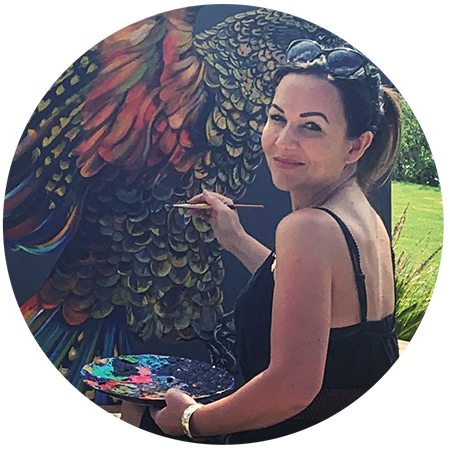 Samantha Payne is an Auckland based artist. British born, she studied fine art before joining the Royal Air Force. A love of travel was ignited and she later worked her way up the corporate ladder in both the UK and Australia. Now firmly rooted in New Zealand, Samantha is bringing to life her desire to share original vibrant art across her community through her art cafe in the coastal town of Browns Bay called 'The Stoned Cow' (aptly named after one of her paintings).
Specialising in large canvas paintings and bold colours Samantha loves to showcase colour in a fun way.
"Nothing gives me greater pleasure than watching somebody smile at my paintings. They are designed to bring the things that we love to life through a vibrant use of colour whether it is beautiful animals or stunning landscapes. In a world of mass production I find beauty in personalising art to compliment the home."
Showing 1–24 of 46 results
Showing 1–24 of 46 results