Cassie Newman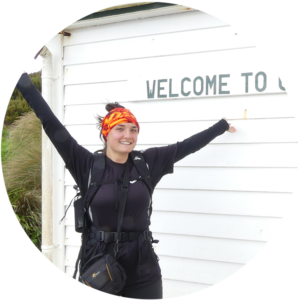 My name is Cassandra Newman (Cassie) and I am an artist from New Zealand, specialising in acrylic paint on canvas. I grew up in Auckland and am currently based in Dunedin.
I am very passionate about New Zealand's environment and enjoy tramping and getting into the elements which I then paint so I can bring the scenes of our landscapes and native flora and fauna inside.
I have been painting as a hobby since I was young, and love painting New Zealand landscapes or features that show some of the beautiful treasures this country has to offer. I decided to start selling my artwork as prints as well as doing some commissions to share this passion.
Subantarctic Islands Ambassadorship
At the end of 2022 I got the privilege of receiving a scholarship with Heritage Expeditions to go to the Subantarctic islands. As part of that scholarship, I am now an ambassador!
To share this experience, I have set a goal to paint at least one painting a month for a year in 2023 from photos I took of my trip which I plan to make prints of to sell.
30% of earnings will be donated to a different charity or community group that do a part or service to our beautiful environment!
The charities I am supporting are Forest & Bird, Royal Albatross Centre / Otago Peninsula Trust, Maukahuka/Auckland Island Pest Free project, The Yellow-eyed Penguin Trust and the NZ Sea Lion Trust. The following pages state which print supports which charity.