Abhi Chinniah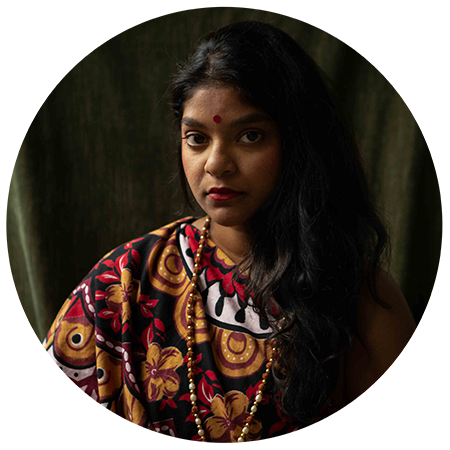 Abhi Chinniah is a portrait photographer, podcaster, and writer. Her debut photographic series Light Skin Dark Skin used portraits of Kiwi women to explore the journeys people have to take as a result of the colour of their skin. She started her podcast Her Skin in June 2020, connecting with minority groups around the world. Her ongoing work celebrates the diverse cultures existing in Aotearoa. Drawing from her lived experiences, Abhi uses portraiture to elevate marginalized voices, women of colour, migrant communities, explore colorism and everything in between.
Born in Christchurch to Sri Lankan Malaysian parents, Abhi grew up in east-coast Malaysia. Her interest in portraiture began as a teenager when she was given a point-and-shoot camera. Abhi didn't realize photography was her passion until her mid-twenties when between jobs she picked up a camera and never looked back.
Abhi resides in Auckland with her husband and their Border Collie.
No products were found matching your selection.