Congratulations, you are just a few clicks away from setting up your own personal Print Art powered on-line store and getting started with selling your valuable artwork. Print Art and Art Collective have developed the perfect mobile friendly solution for getting you up-and-running by creating a ready to go template complete with example products and content. Just move in, do some editing and start selling.
We've selected two of the best solutions, WordPress and Woocommerce, to build our artist website platform. These are trusted names in ecommerce and web platforms and provide an easy to deploy and maintain solution.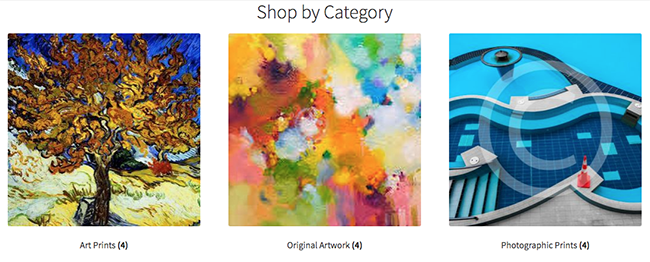 Why WooCommerce?
WooCommerce is an open-source, completely customisable eCommerce platform for entrepreneurs worldwide. Go beyond the confines of traditional eCommerce solutions, and be limited only by your own imagination.
Powered by trust: WooCommerce is built on WordPress, the software powering more than 34% of the web. Regularly audited by Sucuri, an industry leader in security, you're in good hands.
Content at the core: Working on top of the world's most popular content management system, WooCommerce seamlessly integrates commerce with content. Everything you need is in one place.
A modular system: WooCommerce is kept lean so you can add just the options you want. It's also made to work alongside your favorite WordPress plugins, so you can keep the features you already love.
Sell anything: From physical products and digital downloads to subscriptions, content and even appointments, you can sell anything with WooCommerce.
If you're handy with editing and adding content there is no set up fee, just roll up your sleeves, create some content and get started.
However, for the folks that would just prefer to get that all sorted, there is a $500 initial set up fee. You provide the content and we'll do the heavy lifting and get you up and running in no time.
Once you set to go, there is a monthly fee of just $35 billed monthly in advance from your card.
Sign up now for your own fully functional ecommerce website.