Michael White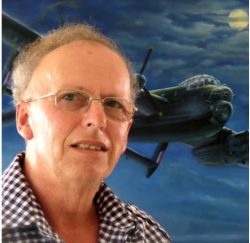 Mike is a native of Scotland and moved to Auckland in 1974.
He has had an interest in art together with classic WWII aircraft since early childhood and has been painting in oils since age 16.
Mike combines the skills he has acquired over many years as a landscape painter with his love of classic aircraft and, in recent times, has concentrated exclusively on aviation themes. Accuracy and attention to detail plus a desire to create an interesting and appropriate atmosphere for the subject matter is a priority in his work.